While some punk bands just play music, Guerra Urbana is out to change the world! And play some killer fucking music while they're at it. Political, angry, and fast, Guerra Urbana are one of our favorite bands from South America.
Punx: Who's all in the band and what do you play?
Guerra Urbana: Allan on drums/vocals, Laura is the bassist/vocals, and Felipe is the guitarist
Punx: When did the band start?
Guerra Urbana: We started in May 2007.
Punx: Were you guys in bands before?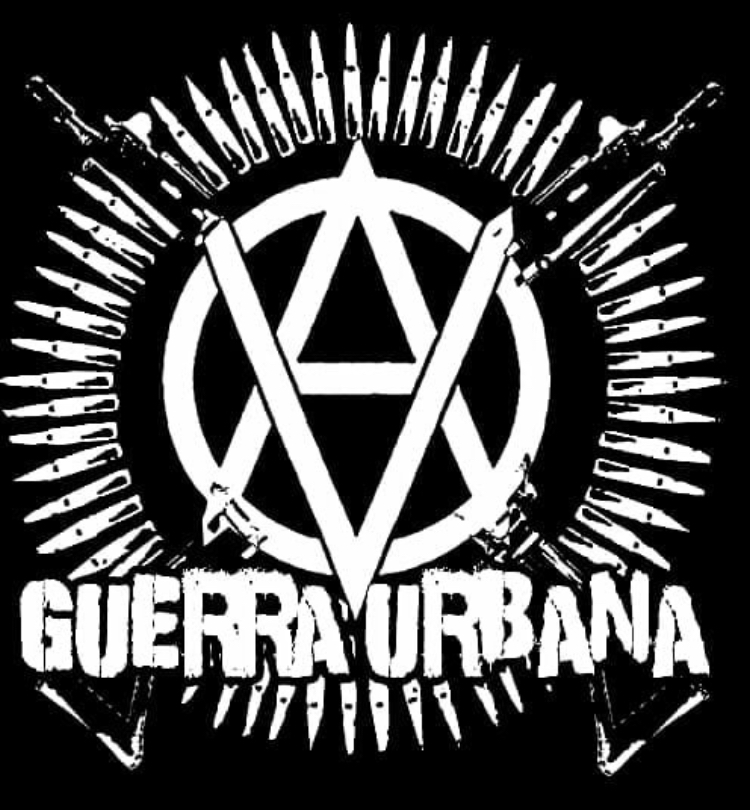 Guerra Urbana: Allan- yes, in the bands: Os engravatados, Barata Rosa, Rebeldes, Berro Noise, Agonia Constante, Derriba Tus Muros, Disform, Morgue… and in the same period of the existence of the Guerra Urbana I participated in the bands: Submundo HC, A marca da revolta, Jako Surrado.
Laura- No is the my first band.
Felipe- yes, Caos Social, Night Ocult, Orgia Nuclear, Bonebreaker, Ur.
Punx: What bands are your influences?
Guerra Urbana: There are many bands, we can name a few and they are: Cólera, Discharge, Doom, Rattus, Anti-Cimex, Conflict, Desobediencia Civil, Nausea…
Punx: What's the inspiration for your lyrics?
Guerra Urbana: Our lyrics talk about what a great shit it is to live in Brazil, punk culture, diverse human feelings, animal activism, anti-capitalism, antifascism and anarchism in general, our daily struggle to survive in this Guerra Urbana (Urban War).
Punx: What's the punk scene like in Brazil?
Guerra Urbana: The Brazilian Punk scene is diverse and chaotic. There are people focused only on music, and others who see Punk as a real posture in their lives, we believe it! There are a lot of active bands that extol the Punk experience of fighting the state and capitalism. There are small labels that support these heartfelt initiatives, the bigger labels just want money and nothing else … For the bands it can very hard to release their records and do tours. The contact networks are made more by friendships, and by the affinity of the bands and promoters in relation to the postures of the bands; There is a very big separatism here too, an ego battle to see who is more punk than the other… a big shit and this weakens some punk movements in Brazil. Too many unnecessary fights.
Punx: What's the best part of being in a punk band?
Guerra Urbana: The best part is sharing the stage with bands that influence you and knowing that the bands we like are affordable people like us! Of course there is the "punkstar" (laughs) but overall that's it! Propagate ideas, fight for the DIY! Help the public think! And send a big fuck you to all that suffocates and oppresses us!
Punx: What's the worst part of being in a punk band?
Guerra Urbana: There is no worse part for us! All hard work is valid.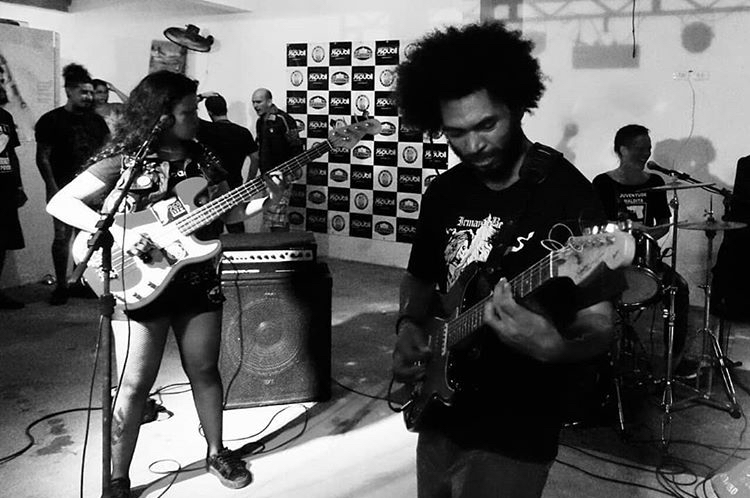 Punx: Who is your favorite band to play with?
Guerra Urbana: Bands that have a similar posture to ours! And we like it musically too.
Punx: Where is your favorite place to play?
Guerra Urbana: In the slums (favelas), events made entirely by punx.
Punx: What's up next for the band?
Guerra Urbana: We are preparing the new album that will be our third, his name will be: Falso Moralismo Organizado (false moralism organized); some tours around Brazil and possibly in some South American countries.
Follow Guerra Urbana on Instagram (GuerraUrbanaPunk) and on Facebook (facebook.com/guerra.urbana1)