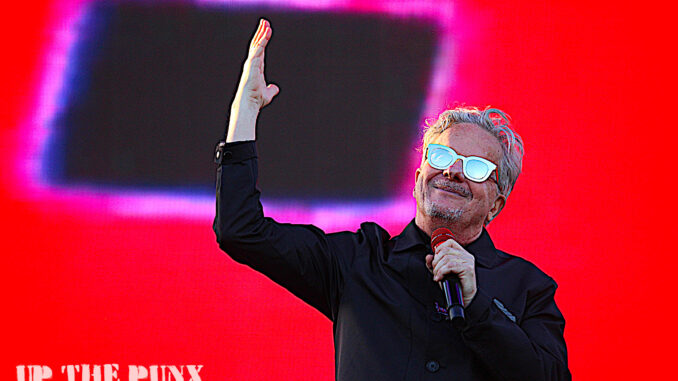 Cruel World Fest 2022 was an epic mix of punk rock, post punk, goth, and new wave in Pasadena, California. It had been postponed since 2020 (that whole pandemic thing… maybe you heard about it?) and it finally happened on May 14th and 15th of 2022. It was a two day festival, with the exact same lineup each day – and if you didn't go to both, you missed out because this thing was STACKED! We were running (literally) stage to stage for each band. If this happens again next year, we will certainly be in attendance!
English Beat was the first band of the day we couldn't miss. And, let's be honest, two-tone ska is the perfect way to start the day. They had a short set, but played all the hits including killer versions of "Mirror In The Bathroom", "I'll Take You There", and "Save It For Later"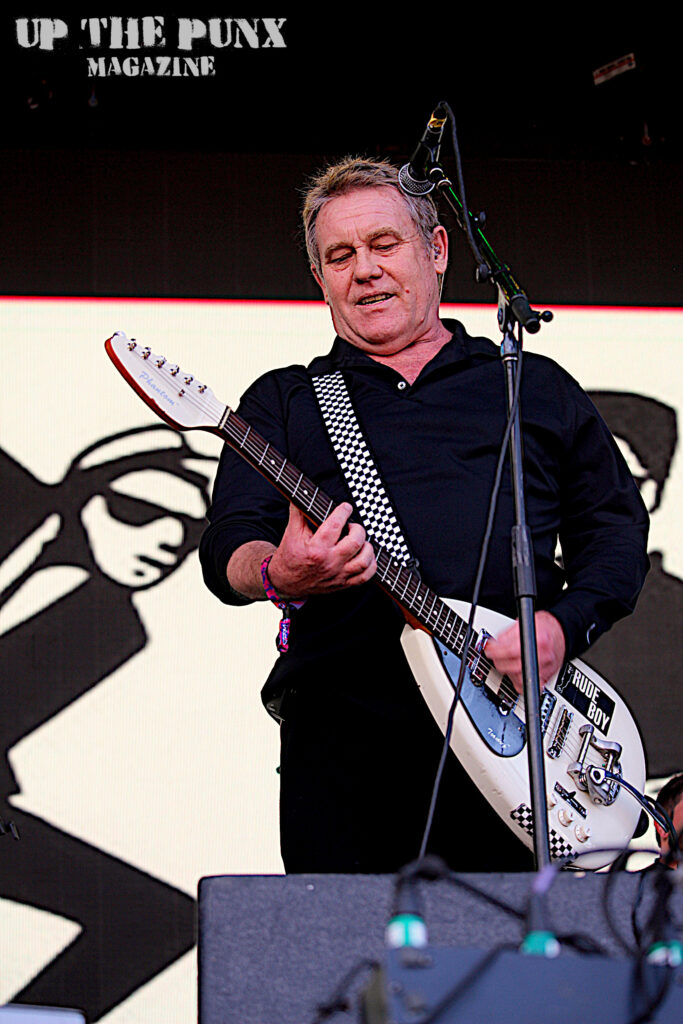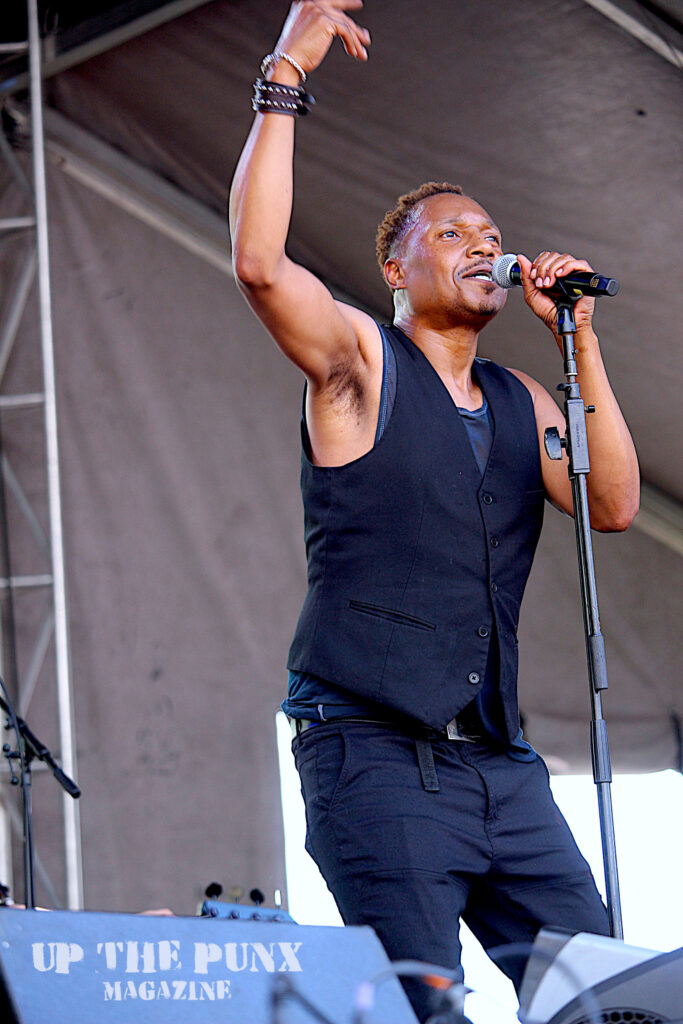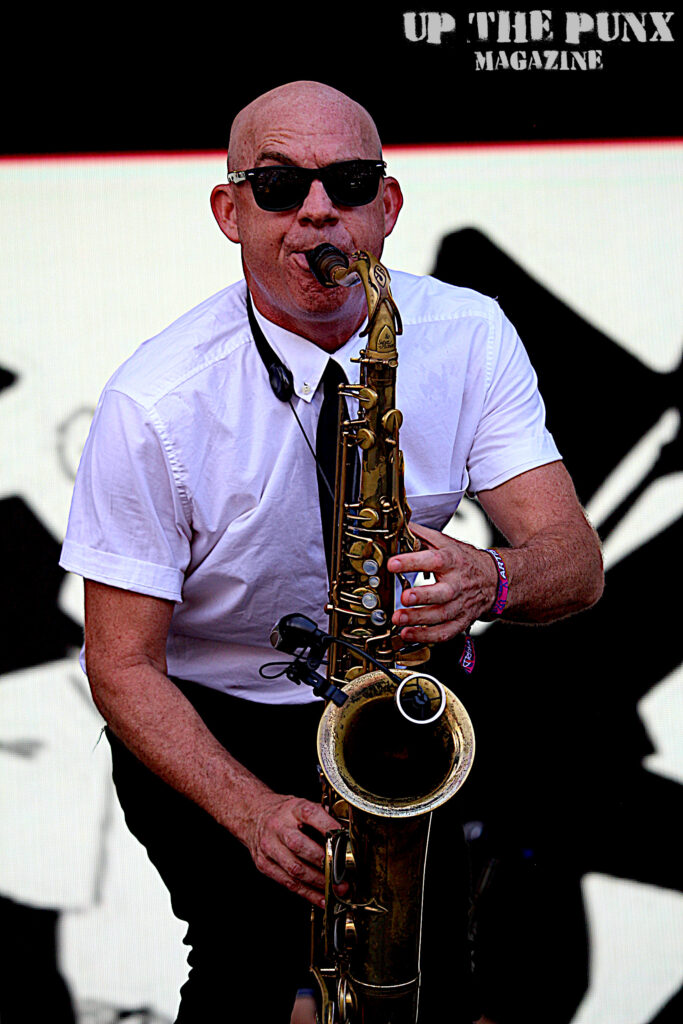 We rushed over to the next stage as it was time for shit to get spooky – really fucking early. Seeing 45 Grave outside in the blaring sun was a bit weird, and yes, the goths were slowly melting. The band still has it, they brought all the horror punk darkness out with their classics "Evil", "Riboflavin", and of course "Party Time".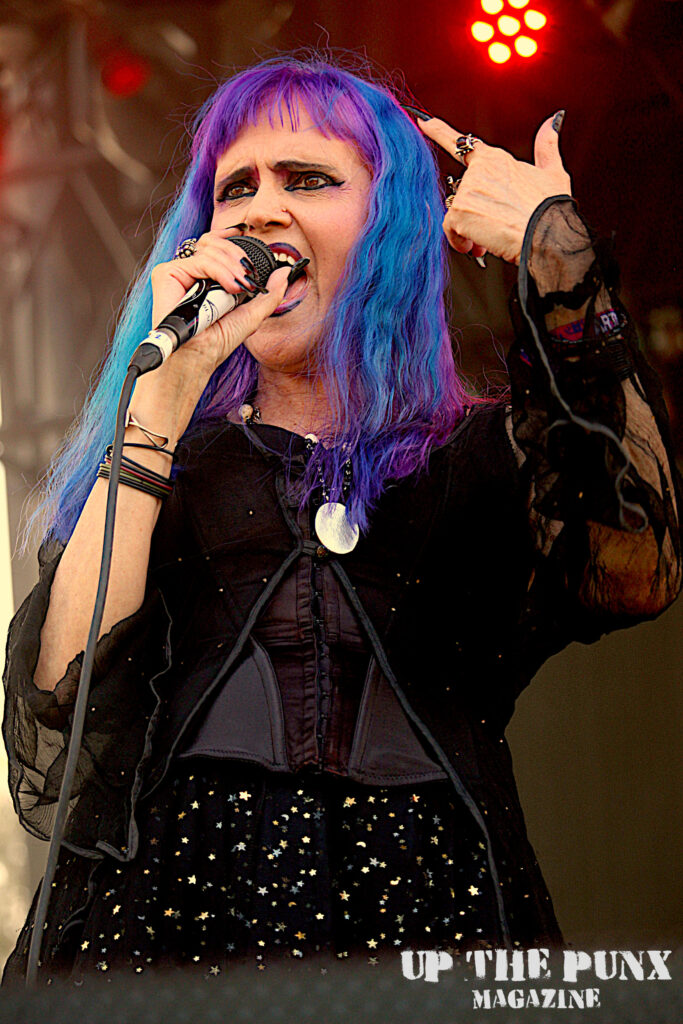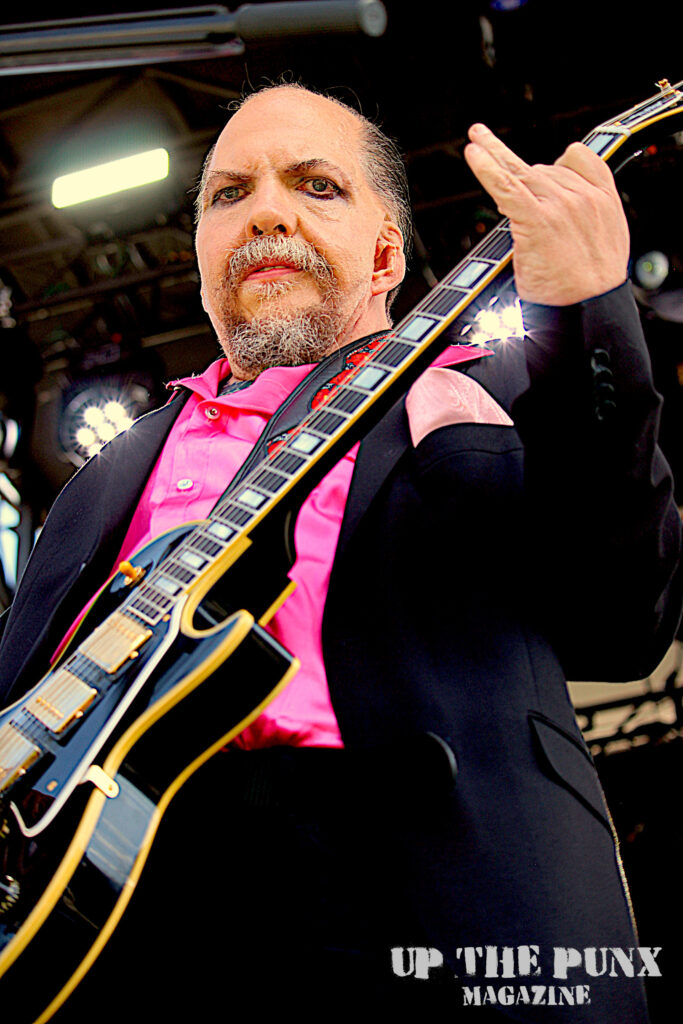 Next up for us was Missing Persons. You forget how great this band really is. "Walking in LA", "Words", and "Destination Unknown"… This band has written some fucking hits, and they destroyed them all. Dale Bozzio is a hell of a fucking front woman. A bit of a sleeper band on this lineup, but one of the best sets of the day.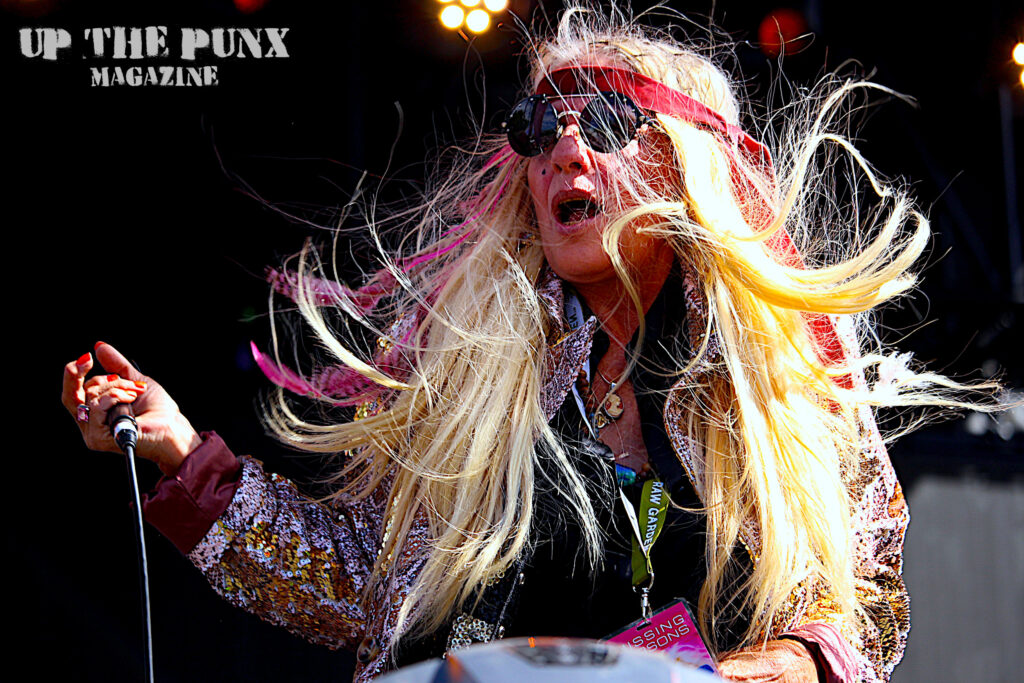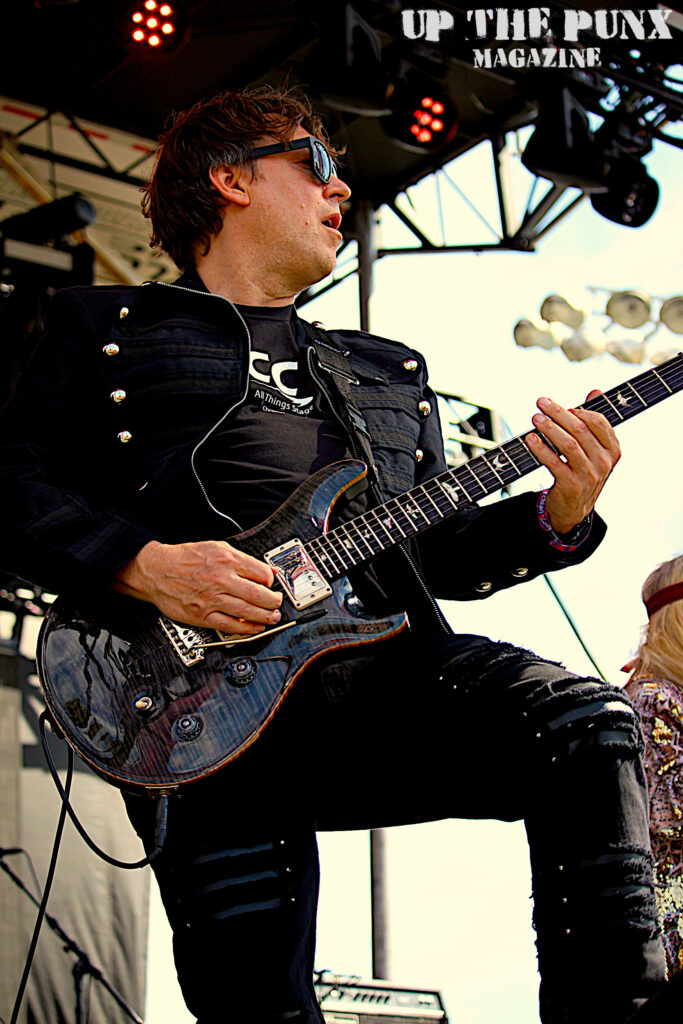 Time for the Damned. Another one of those moments, of "Really? In the daylight? With the heat? Won't their fans die?" We kept our eyes out for melting goths, and they were hiding under the couple available trees and their parasols. Dave Vanian brought all of his swagger. They played some of our favorites including "Plan 9 Channel 7", "Love Song" and closed the set with "New Rose". It was a quick set, not nearly enough time for one of our favorite bands of all time. Captain Sensible was missing in action, anyone know where he was?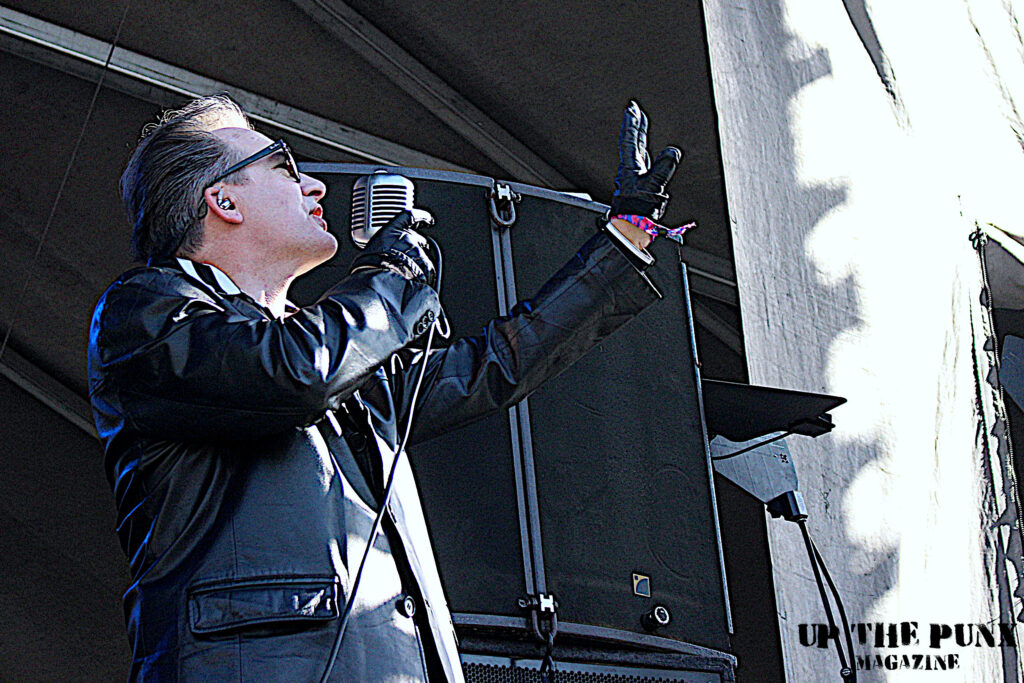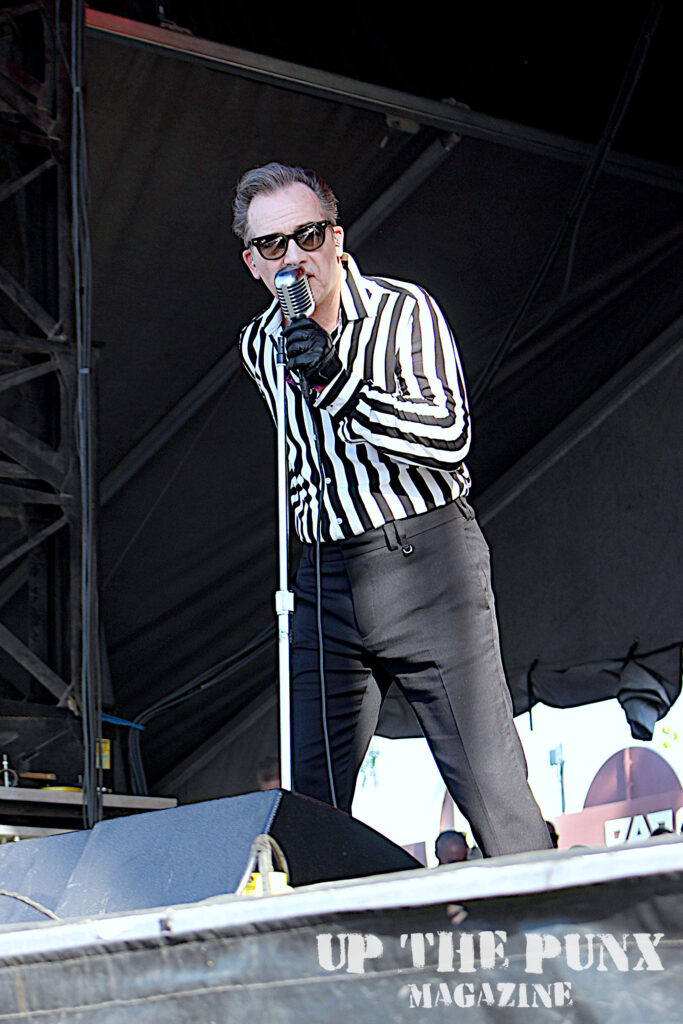 We had to book it to catch Public Image Limited. Love or hate John Lydon (or in our case, sometimes both), he is one hell of a showman. He killed it. It's impossible to catch a bad picture of this man, he has so much emotion. They had a short 7 song set, but we got to hear "Public Image", "This is Not a Love Song", and they closed with everyone's favorite "Rise".
We ran to the opposite side of the event for the Violent Femmes. Such a rad band live, they sound just like their records. Stripped down, bare bones, and epic. They opened with "Blister in The Sun" played my favorite "I Held Her in My Arms" and closed with "American Music", the whole crowd singing along to every goddamn word.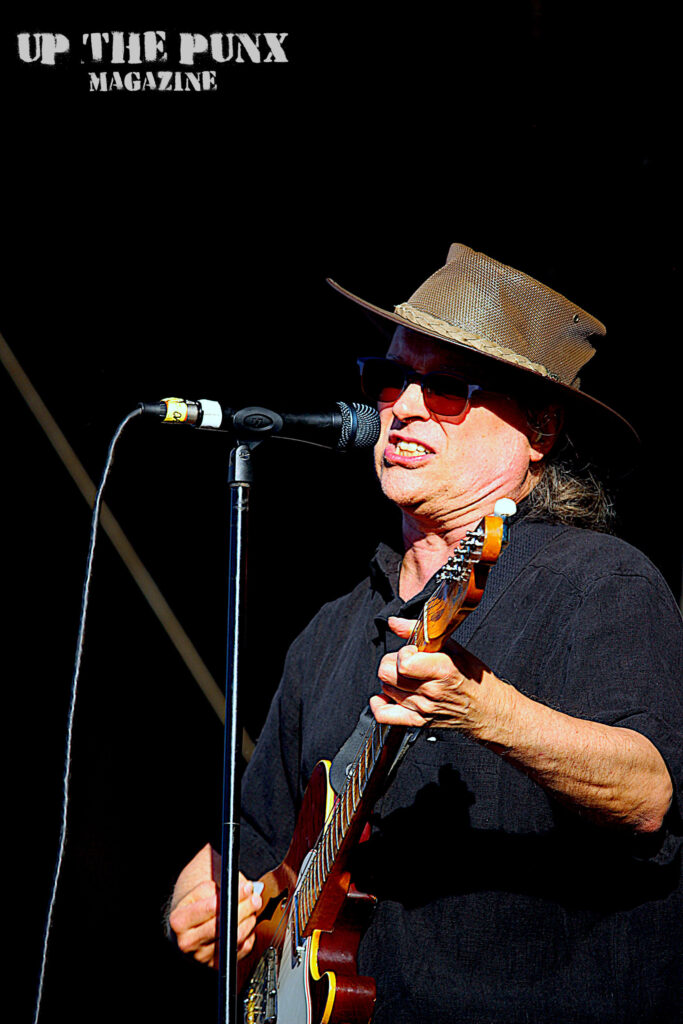 Fucking Devo. A bucketlist band for me. Mark is even tattooed on me, yet i had never seen them before! They are as good as a live show gets, and these guys are in their fucking late 60s! (except for the best drummer in the game Josh Freese) They brought everything they could in their forty five minute set, opening with "Don't Shoot" and "Peek-a-Boo", giving the crowd what they wanted with "Whip It", Mark joked that it was a new one they were working on. And closed with most of my favorite tunes "Uncontrollable Urge", "Mongoloid", "Jocko Homo" and even fucking played "Smart Patrol / Mr. DNA".
The sun began to set as the Psychedelic Furs hit the stage. Holy shit are they awesome live. You forget how many hits this band really has, and they played them fucking flawlessly. Killer live versions of "Heartbreak Beat", "Pretty in Pink", "Love My Way", and "Heaven". This was within the top sets of the day, without question.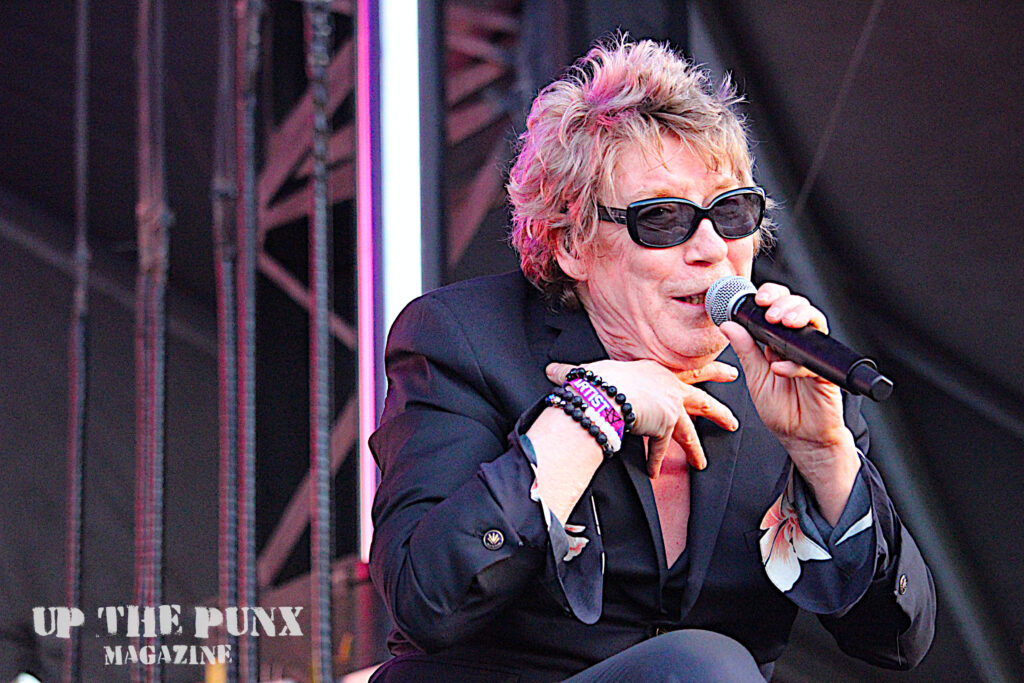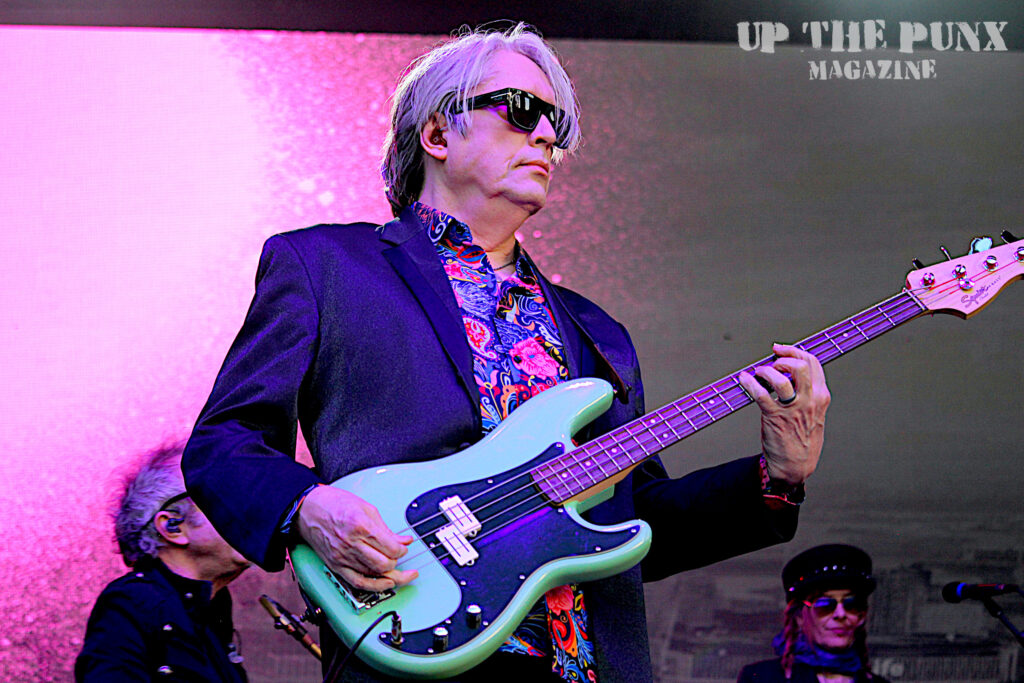 The sun had set, it was a blood moon, and goth legends Bauhaus took the stage. Bats literally flew over the crowd as they started, you can't make this shit up. Peter Murphy is one of the greatest singers and front men in the whole fucking world. He certainly won best dressed at the fest (when in doubt, add more rhinestones) They also put on the best set of the night. Bauhaus are a living, breathing, (and possibly undead) music video. The band played everything you needed to hear "Bela Lugosi's Dead", "She's in Parties", "Dark Entries" and closed with David Bowie's "Ziggy Stardust".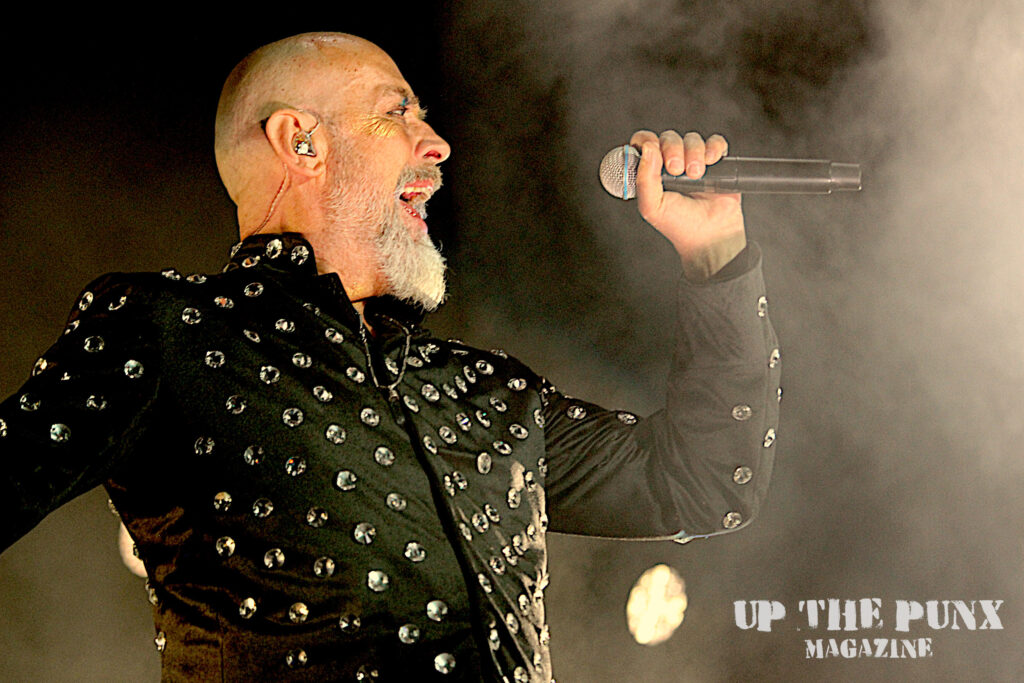 The headliner as far as we were concerned was Blondie, and that's the last band we saw. We've seen Morrissey before, and that time was enough. But, Blondie, this was a first for us, and they fucking killed. Debbie Harry still has it, Clem Burke still has it, and on bass was Sex Pistol's bassist Glen fucking Matlock (you know, the bassist that ACTUALLY PLAYED on Nevermind The Bullocks). They played a stellar set including "Call Me", "Rapture", "Heart of Glass" and closed with "One Way or Another"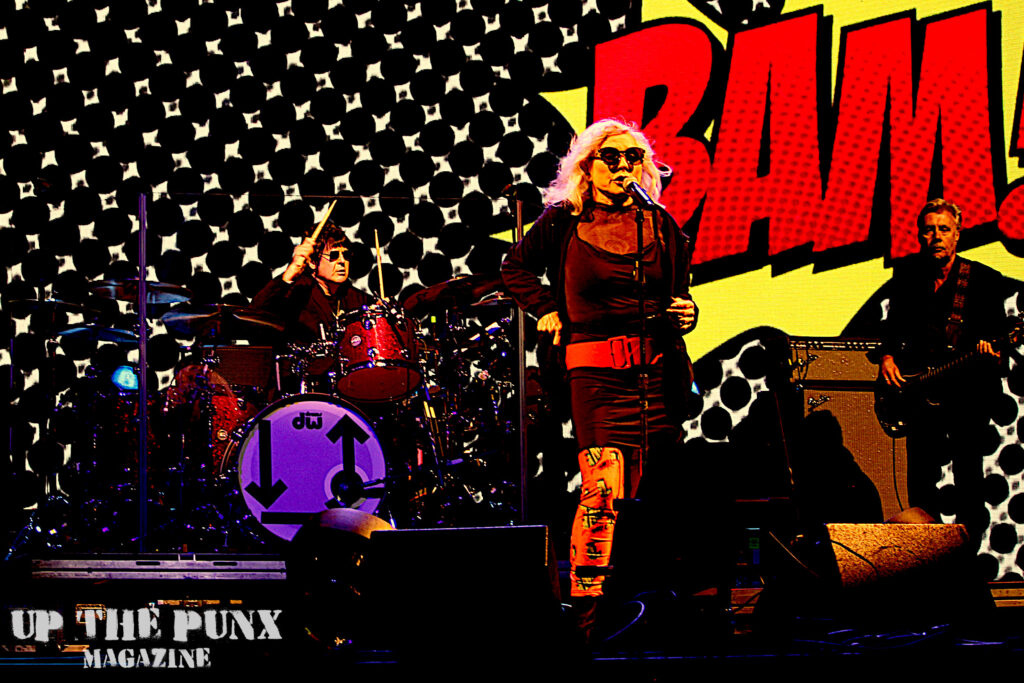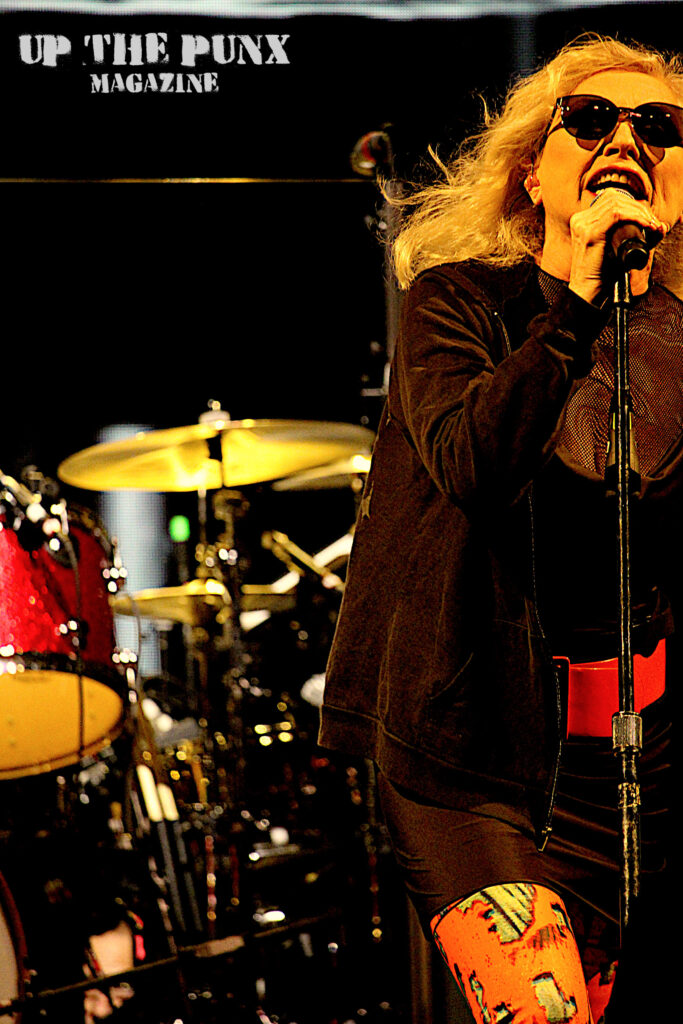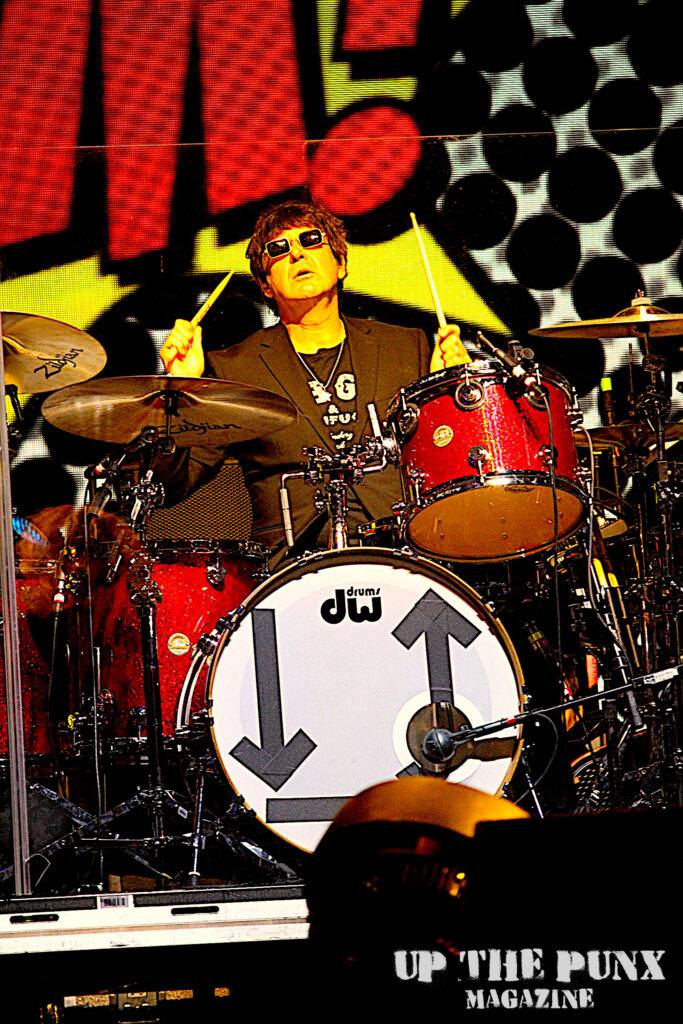 All pictures & words by Alex Napiwocki