The Sobers are a melodic punk rock from Marseille, France! We caught them on their Southern California tour last year and they blew us away! We recently caught up with the lead vocalist Paul.
Who's in the band and what do you play?
Hey there, we're The Sobers, three sweet dudes playing punk rock. We're from Marseille, South of France. The band is made up by Mat (drums), Tom (guitar and vocals), and me, Paul (bass and vocals).
How'd the band form?
Jc, our former drummer, and I (Paul) created it about ten years ago. Our previous band collapsed, and we did not want to stop playing. Classic story… Tom joined the band in 2016 after plenty of other guitar players, and Mat just jumped in behind the kit.
Who are your influences?
There are essentials for us: Descendents, Nofx, Refused… Those bands gave us the need to start playing music. And then, acts we discovered later, and expanded our horizons, like The Bronx, Red Fang, At The Drive In…
How'd the California tour go?
The tour was awesome, we met a lot of cool people and bands. We had a blast, and hope we'll come back soon for round 2!
Which place had the best Tacos?
Finally the most important question, we love tacos! So, in ''which place'', do you mean in Los Angeles or further? We were based in East LA for the tour, and it was very easy to find fine tacos in the area, but I heard the best ones in California were in San Diego, so we definitely have to check this out!
What's the punk scene like in France?
We have a lot of good punk bands in France, and even more cool people dedicated to this music. Added to that, France is not a big country, and everyone in the scene know each other. It's like a family, so touring in France is always nice, we see old friends all the time.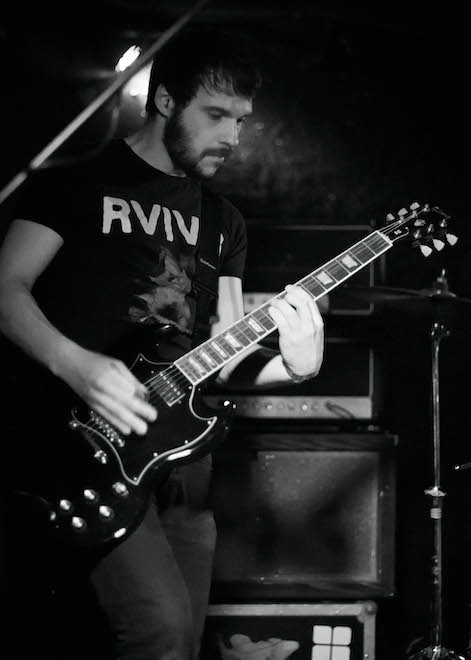 Favorite part of being in a punk band?
Making music, discover insane places, have fun continuously.
Least favorite part of being in a punk band?
Driving hours and hours stacked in a van, most of the time with hangover.
Favorite place to play?
Personally, I'll say Barcelona (Spain), in which we played several times. We made strong ties with guys who took care of us during those gigs.
Favorite band to share a stage with?
Easy: bands who like to party, haha!
What's up next for the Sobers?
Touring over and again, writing new stuff, and bring out some new music as soon as possible (including stuff we recorded when we were in LA, by the way).
Any closing words?
Thanks Up The Punx, and see you soon, can't wait to cross the sea again!
https://thesobers.bandcamp.com/
https://www.facebook.com/thesobers