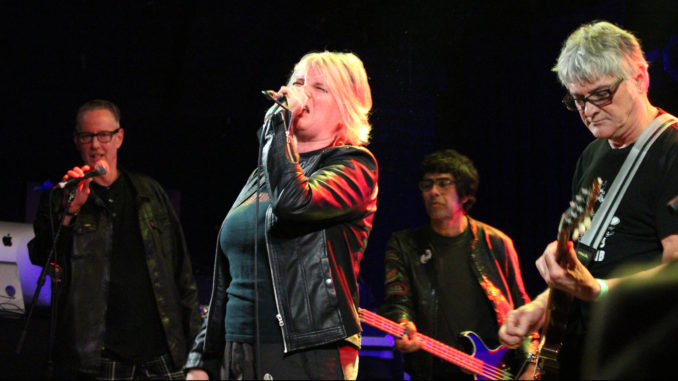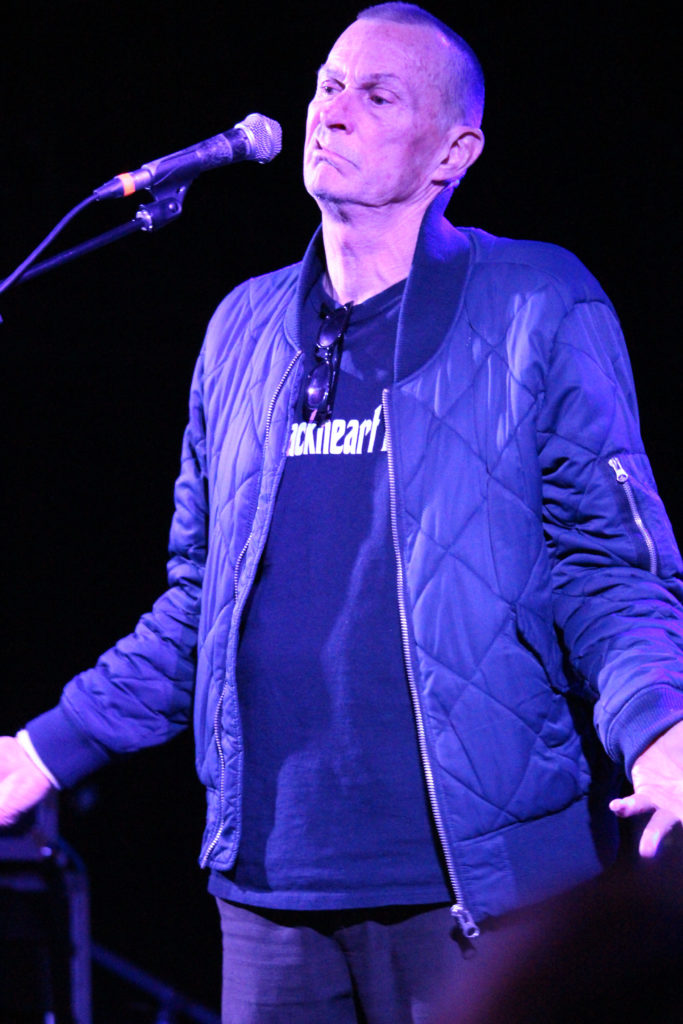 Hector Penalosa (Zeros)
Jimmy Wilsey (original bassist for The Avengers, also guitarist for Chris Isaak band) passed away end of last year, and this was his Los Angeles memorial. A night of Dangerhouse Records bands at the Echoplex brought to you by Part Time Punks. It started as memorials do, with stories from loved ones, just a cooler list of speakers; It was a who's who of label owners, promoters, and band members. Highlights included a brief origin of the Avengers from Danny Furious, a rare cameo from always behind the scenes Part Times Punks' Michael Stock, and an a cappella number from the Zeros' Hector Penalosa (who would later join the Avengers on bass).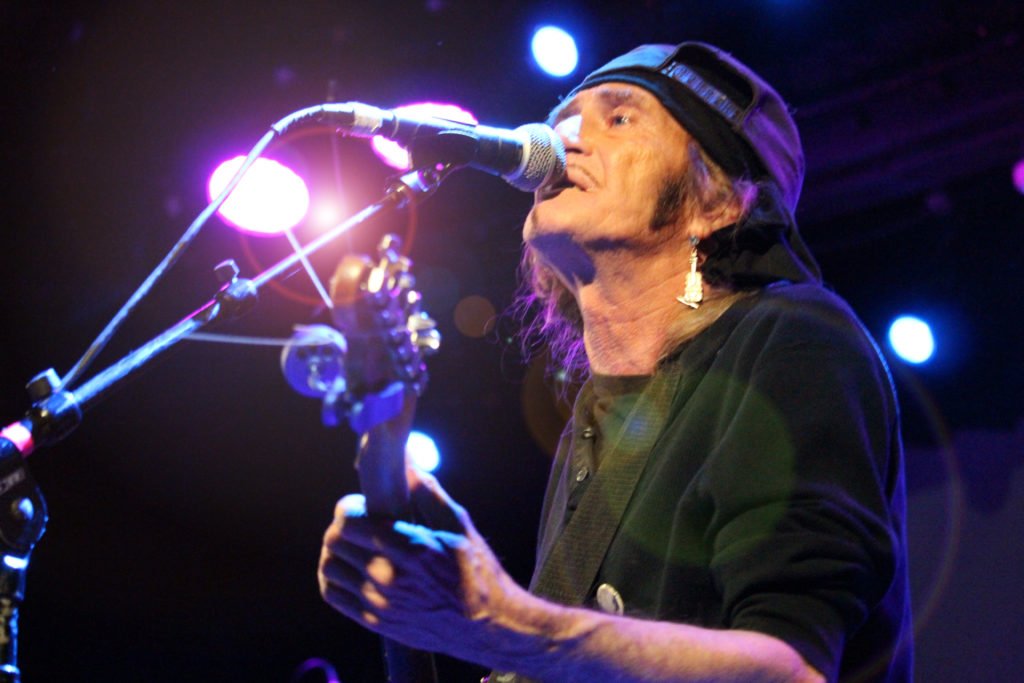 First up was The Alley Cats. They have always been one of my favorite first generation LA punk bands. The only original Alley Cat in 2019 is Randy Stodola (principal songwriter, vocalist, and guitarist) and he is joined by bassist/ co-vocalist Apryl Cady, and drummer Matt Laskey. Though a bit of the energy of the seventies may be lost, Randy's guitar playing is as amazing as ever. His solos are up there with X's Billy Zoom, and are sure to blow you away. They played a stellar set and all their hits including "Too Much Junk", "Today", "Night of The Living Dead", and my own personal favorite (so much so it's tattooed on me) "Give Me a Little Pain".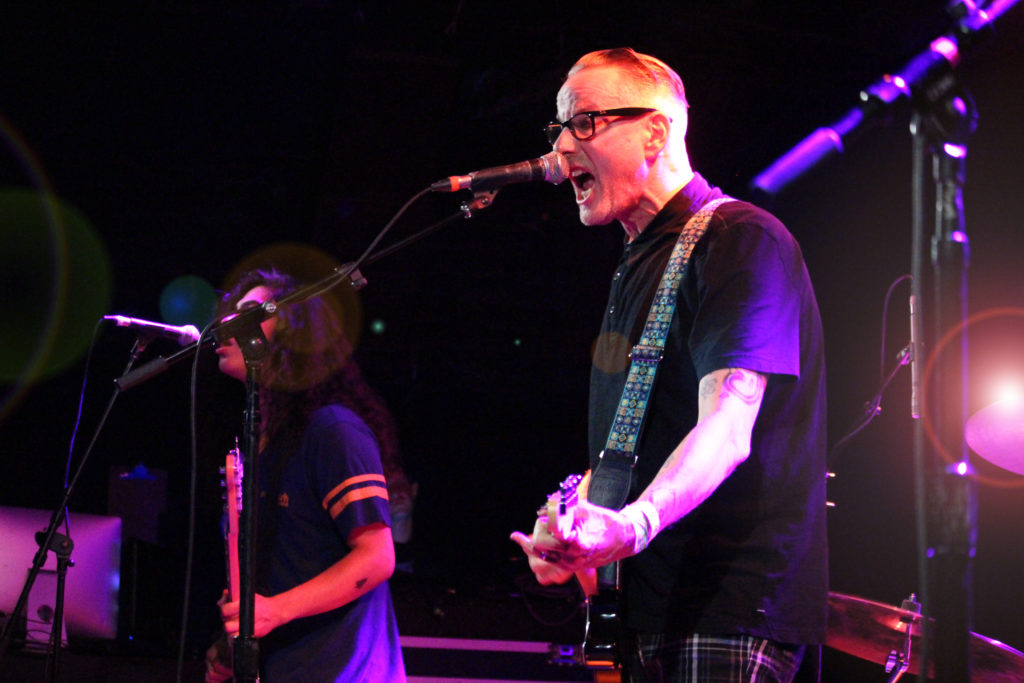 Next up was a band I never thought I'd see – The Dils. This set was fucking amazing. For a band that hasn't played shows in 40 years you sure wouldn't know it (ok, maybe you'd figure it out by the mid twenties rhythm section).  Chip Kinman is joined by his stepson Giuliano Scarfo on Drums, and Scarfo's musical twin, Brian Melendez, on bass. They're a rhythmic super-group of sorts, having played in The Peeks, The Katellas, and Katatonic together. Giuliano and Brian have an undeniable chemistry, I've been seeing these kids develop over the years, and they surprise me over and over.  Chip Kinman is a hell of a front man, and looked to have a blast playing these timeless tracks he created long before his current band mates were even conceived of, much less conceived. They played songs I never imagined I'd hear live. "I Hate The Rich", "Class War", "The Sound of The Rain", and "It's Not Worth It". They brought some friends out and were joined by Katatonic singer Nathalie Martin for a cover of "Wimp" by the Zeros, and Jim Carroll band's own Stephen Lindsey for an all too appropriate cover of "People Who Died".  Rumor is that this was their last LA show for now, as Chip and Giuliano's band Ford Maddox Ford is starting back up again. I hope that's not true, as they tore it up it on stage. Truly a site to be seen.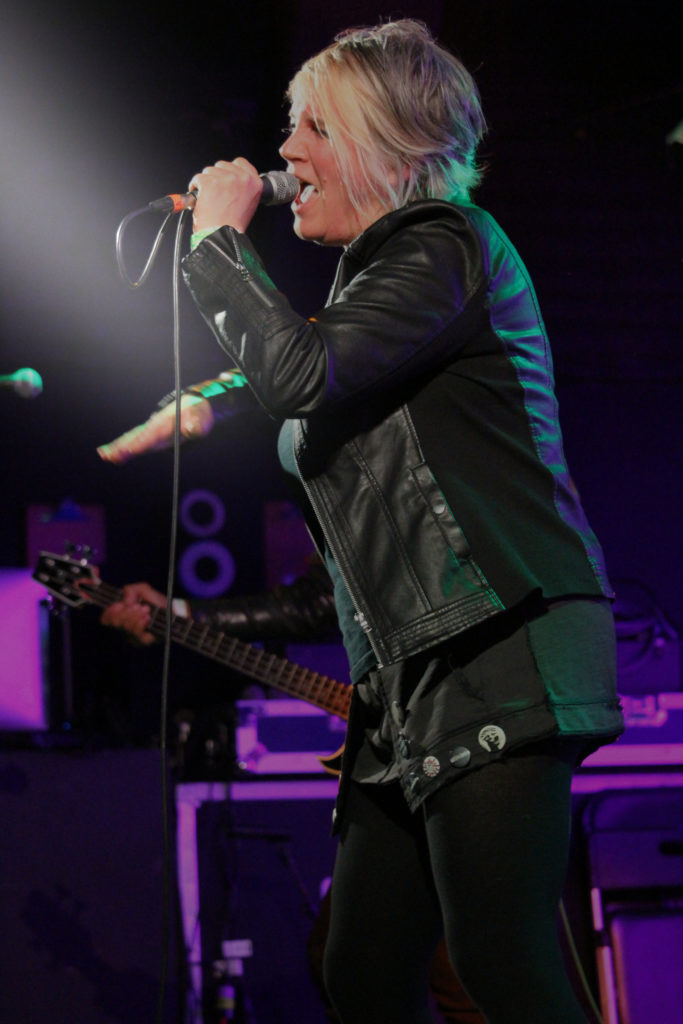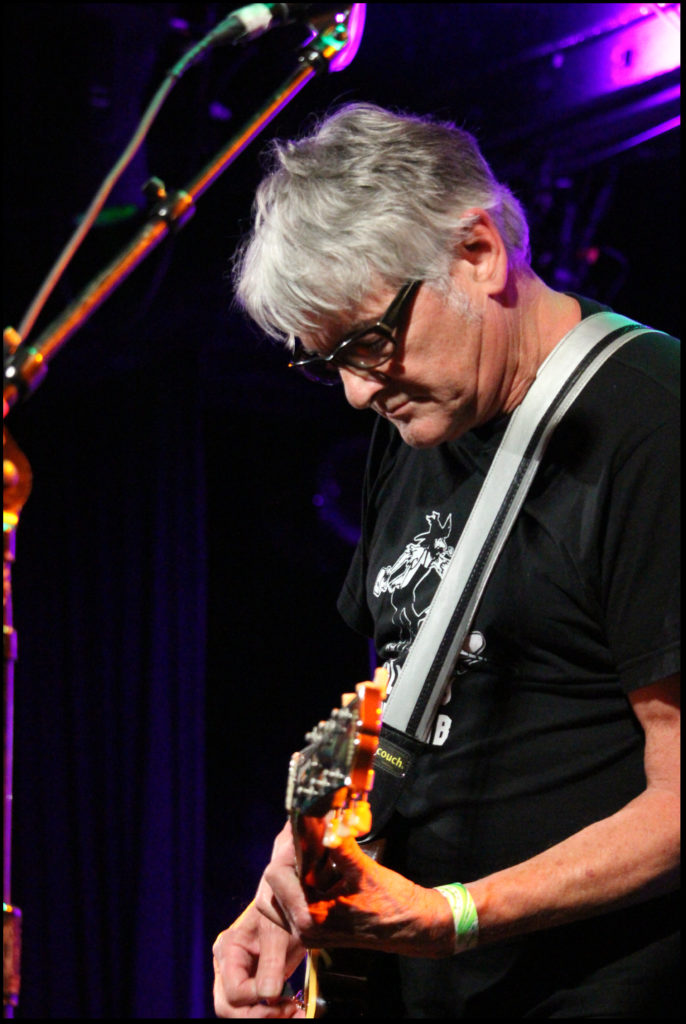 The Avengers were the Headliner, and whoa what a fucking set! This was my first time seeing them live, and though I certainly wish I'd gotten to see them with Jimmy Wilsey, Hector Penalosa filled the shoes honorably. They opened up with "We Are The One" and the set stayed just as crazy, playing hit after hit. Their show is just as relevant as ever, the chorus of "The American In Me" is still dead on in 2019 "Ask not what you can do for your country, but what's your country been doing to you?" I've personally had "Corpus Christi" stuck in my head ever since the show, always one of my favorites of theirs. Penelope also cleared the air for anyone who assumed she was religious based on this song, it's actually quite the opposite. Their rendition of "Paint It Black" may just be my favorite version of this song, especially with the whole crowd screaming along. This epic night culminated with them playing "I Believe In Me" with members from all the bands joining in to sing along. The Dils bassist, Brian, even managed to crowd surf without spilling a drop of his beer, a feat I have never witnessed before.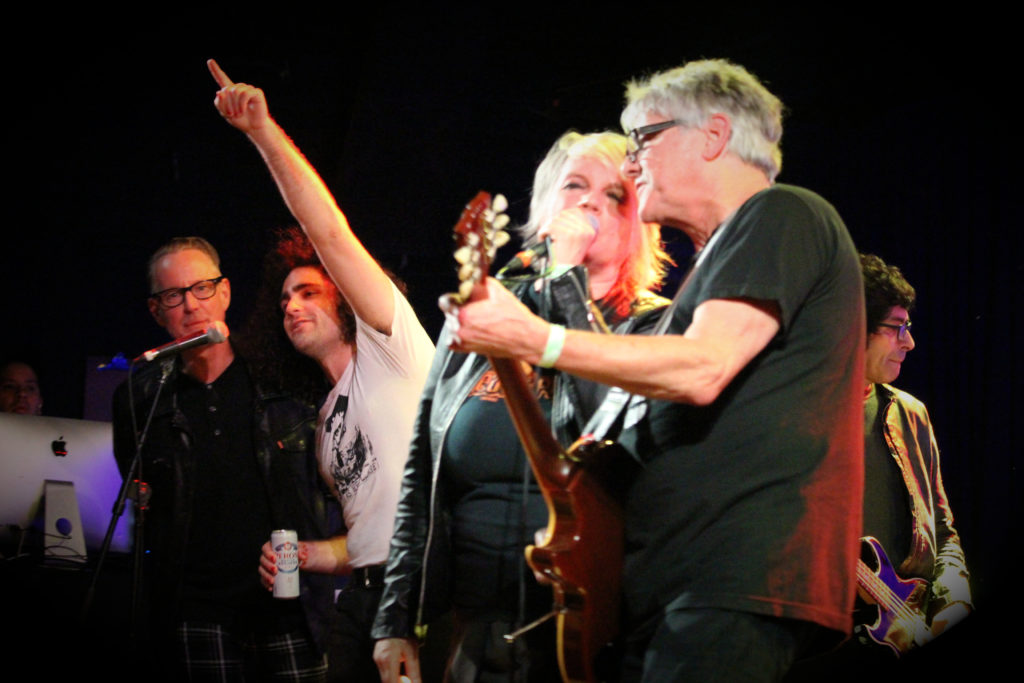 I hope you were watching from wherever you may be Jimmy Wilsey. The punk scene has certainly not forgotten you, and by the looks of this show, it never will.
Written by Alex Napiwocki, edited by Natalie Klibanow.