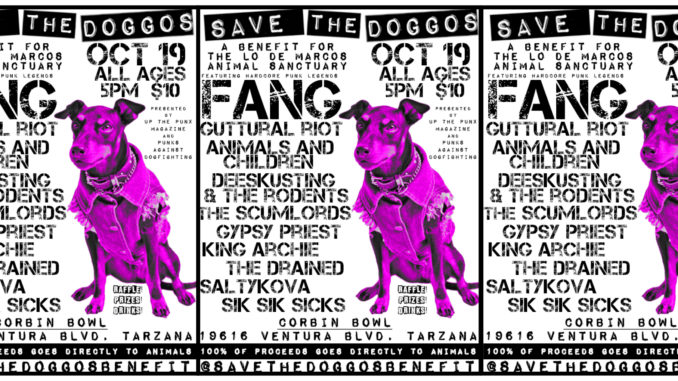 Save The Doggos is an all ages benefit show taking place October 19th at Corbin Bowl in Tarzana, CA. Co-hosted by Up The Punx Magazine and Punks Against Dogfighting, 100% of the proceeds will go directly to the The Lo De Marcos Animal Sanctuary in Nayarit, Mexico.
The confirmed acts include 1980s SF hardcore punk legends Fang, Guttural Riot, Animals And Children, Dee Skusting & The Rodents (former singer of A Pretty Mess), The Scumlords, King Archie, Gypsy Priest, The Drained, Sik Sik Sicks, and Saltykova.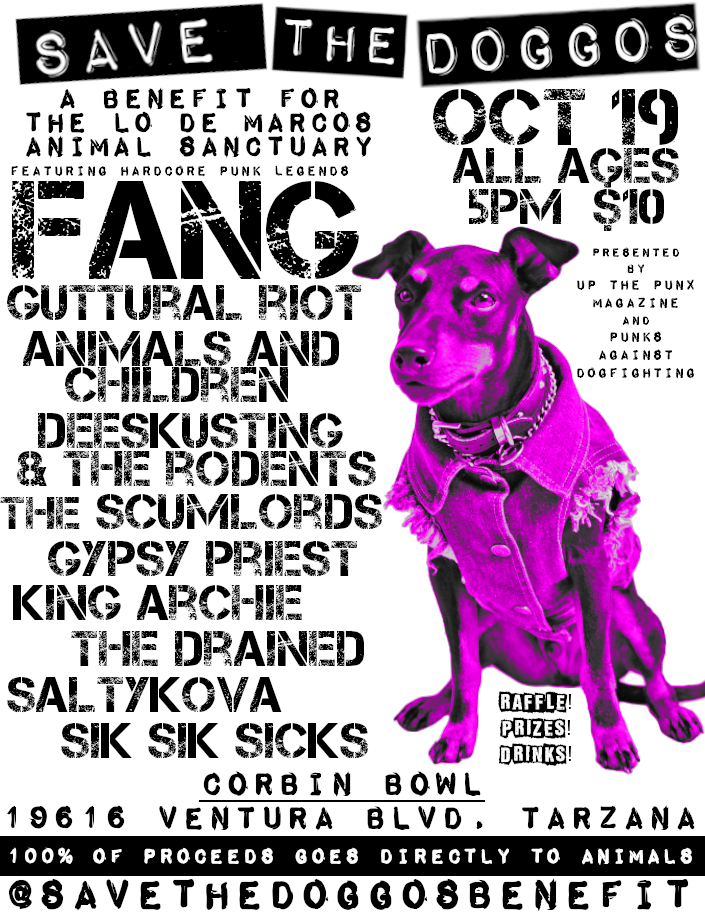 The first Save The Doggos took place in 2018 at The Old Towne Pub in Pasadena, CA. It was a success that raised not only awareness, but months of food and medicine for the animals. The kind people at Corbin Bowl have donated their bar for the event.
Up The Punx Magazine will also be doing interviews and live streams all day.
instagram.com/savethedoggosbenefit